8 Night Southern Kimberley Dream Cruise
Broome to Mitchell Plateau
Experience the picturesque Southern Kimberley, thousands of islands, cascading waterfalls, tidal phenomena, mighty river systems and an amazing variety of marine life. Includes a scenic helicopter flight over the Mitchell Falls and a light aircraft flight over the rugged Kimberley. Horizontal Waterfalls, Montgomery Reef and King Cascades are just some of the highlights you will experience over 8 wonderful days.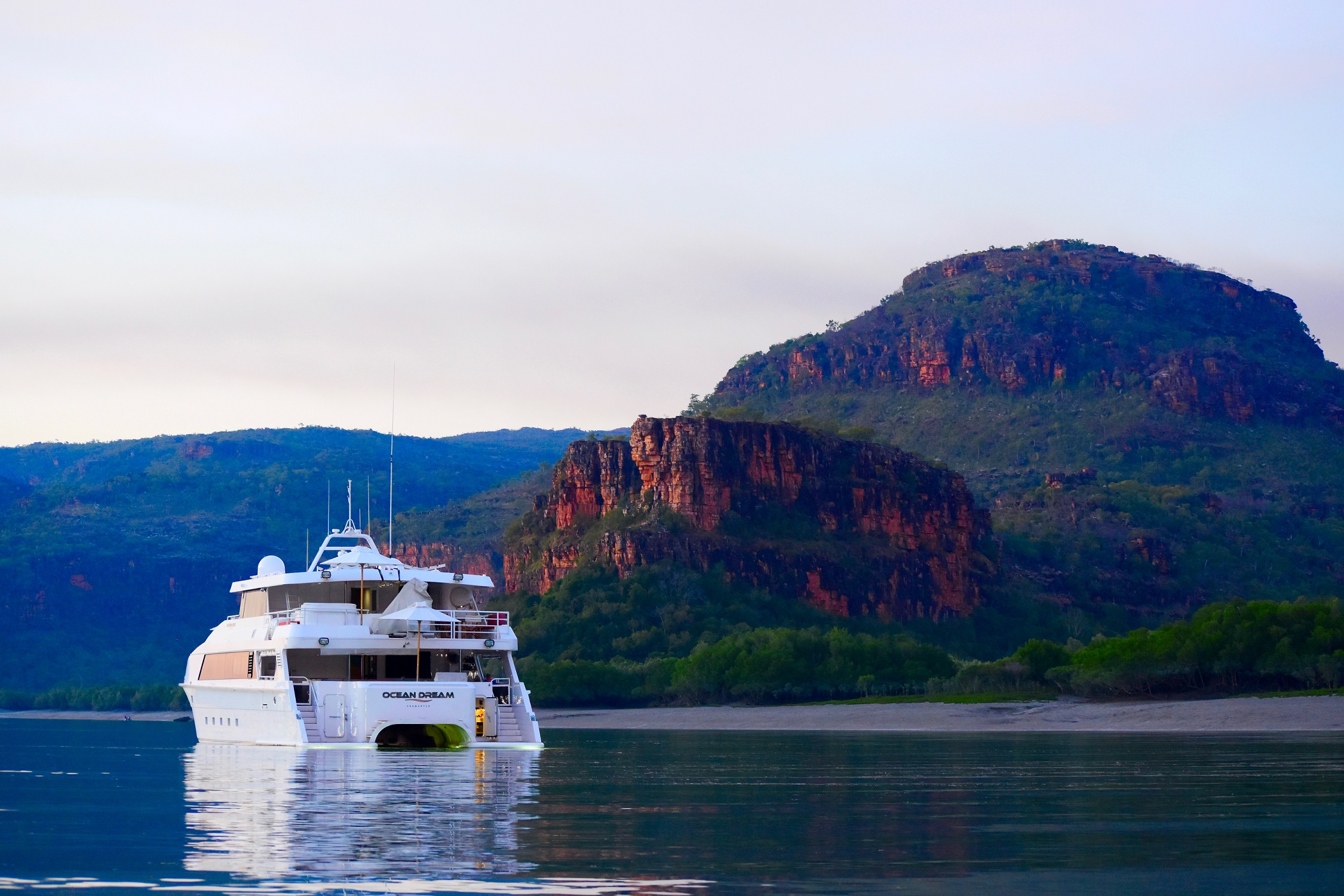 Cruise Highlights | Ocean Dream
Southern Kimberley Dream Cruise
DAY 3
Talbot Bay - Horizontal Waterfalls
Day 6
Prince Regent River - King Cascade Falls, Waterfall shower on the bow, gorge hiking, freshwater pools, fishing, wildlife
DOWNLOAD ITINERARY
DAY 7 Hunter River, scenic, fishing, wildlife   DAY 8 Helicopter flight over Mitchell Falls
CLICK TO DOWNLOAD
OCEAN DREAM PRICE & AVAILABILITY
8 Night Southern Kimberley Dream Cruise 2024
Mitchell Plateau – Broome
Broome – Mitchell Plateau
Broome – Mitchell Plateau
 Mitchell Plateau – Broome
Do You Need More Information?
Fill in the form below and submit. We will contact you within 24 hours to answer all your questions.